If you're reading this, you probably have a sick baby or kiddo, and I'm so sorry you are going through this! Having a sick baby is just heartbreaking and us mamas are willing to do anything to help them feel better. This super easy 3 ingredient pedialyte recipe is all natural and can help replenish electrolytes in babies, kids, and even adults. Whether you want to avoid the ingredients in store-bought pedialyte or you're just in a bind to rehydrate your sick baby ASAP, you've come to the right place! You are sure to have these 3 ingredients on hand so let's get to the recipe for natural homemade pedialyte!
This post contains affiliate links.
I am not a medical professional. Please consult your doctor or child's pediatrician before giving your child pedialyte or any homemade solution for the first time. See full disclosure here.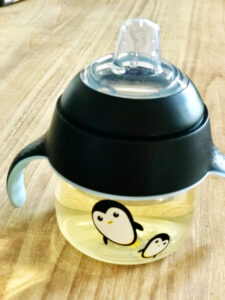 When Baby E reacted badly to eggs at 8 months old, the pediatrician recommended giving him pedialyte once he was able to keep down fluids. It was horrible to see him so dehydrated and sick! Once we thought the vomiting had passed, we looked into giving him pedialyte. We didn't like the idea of giving him artificial flavors and Yellow 6 so we decided to make our own. There are several different variations of homemade pedialyte but we decided to go with a recipe that is natural and simple (and it did the trick!).


Try Zen Swaddle with 60-Day Return Option
---
---
Giving Homemade Pedialyte to Babies
The label on pedialyte says to consult your doctor before giving pedialyte to babies under 1 year old. Our pediatrician gave us the green light so we felt comfortable giving our homemade and natural version to Baby E. We gave him small sips of the homemade pedialyte every 10ish minutes. Before we knew it, he was back to acting like his normal self. If you have any concerns or questions, please be sure to ask your child's pediatrician before giving this to your child.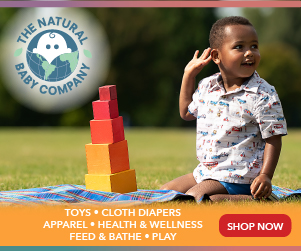 Why is homemade pedialyte better than plain water?
Babies, kids, and even adults can get dehydrated from vomiting or diarrhea. Pedialyte has electrolytes which restore hydration quicker than regular water or juice.
---
---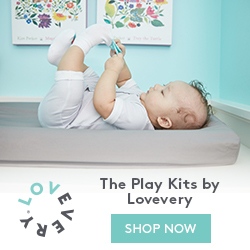 Here is the recipe:
Ingredients:
1 liter (which is 4.2 cups) of filtered drinking water

2 Tablespoons sugar ( we used raw sugar)
Pour the listed ingredients into a mason jar or container. Make sure you use the exact measurement of each ingredient. Shake or stir until the ingredients are completely combined. Refrigerate up to 3 days.
My little one drank sips of this from his sippy cup
when we offered it to him every 10 minutes. The taste didn't seem to bother him! After he was able to keep a few sips of the pedialyte down, I also continued breastfeeding him. He was rehydrated before we knew it! Hopefully this natural homemade pedialyte helps your little one feel better soon!