If you're shopping for a new mom in your life, here's a gift guide to help you pick the perfect gift! If you're a new mom, feel free to share this list with your people so they get you something you want. ;] This gift guide for the new mom has a variety of ideas and price points so you can gift something perfect! Most of these gift ideas are great for any mom, too!
 This post contains affiliate links. See full disclosure here.
This gift guide has been updated for 2023!
Click on any product image to shop!
Soy Candle: There's something so relaxing about having a candle lit. This company has the most amazing sounding scents, and their candles don't have any yucky ingredients. This sea salt & orchid soy candle
is just one of sooo many unique scents. You can see their entire collection on Amazon here.

Cute Coffee Mug: This adorable coffee mug is larger than most coffee mugs, and it has the printed mama bear on both sides. The mug also comes in more colors.



Robe: A cozy bathrobe
and a nursing robe
are great for new moms who are nursing. I love wearing my floral robe over my nursing nightgown. It adds that extra layer but still keeps everything easily accessible. These are even cute and cozy for the mom who isn't nursing! These are both highly rated on Amazon.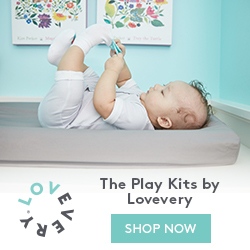 ---
---
Diaper Bag: A chic diaper bag is the perfect gift for a new mom so she can pack the perfect diaper bag! This bag
looks like a stylish purse but it's actually a functional diaper bag! This dusty rose diaper backpack
is super cute, and I am also loving this Skip Hop diaper bag
(I LOVE this color!). All are great options, but consider whether she would want a shoulder bag or a backpack. I have switched to a diaper backpack (you can read the reasoning here) so it's all a matter of preference. Check out the crazy amount of ratings for the gray backpack below!!

Coffee Travel Mug: If she likes coffee, get her a travel coffee mug! How amazing is this engraved YETI mug? New moms rarely have time to finish a cup of coffee, but if it's in a travel mug, she can take it with her! A travel mug will keep her coffee hot while she is on the go. Cups with straws are my favorite for daily water intake!

---
---
Baby Carrier: My baby carrier is a life saver. Sometimes it's the only way I can use both hands around the house. Babies like to feel close and cuddled, and if you need to use your hands at the same time, just throw a baby carrier on! My Ergo is so easy to clip on, and it's comfortable for both Baby E and I. Wearing him (facing me) usually puts him straight to sleep! The Mesh 360 also allows the baby to be forward facing if they're old enough! If the mama in your life doesn't have one of these, do her a favor and get her one! There are so many options and styles to choose from, too.

Slippers
: What new mama doesn't need soft and cozy slippers?! Pamper those feet!

Adorable Wine Glass
: If she enjoys the occasional glass of wine, she will love this cute wine glass! Every wine-loving mama needs her own sippy cup!
Stocking Stuffers (or small gifts for anytime of the year!): Don't forget about stocking stuffers! Leopard print is in again! Grab this perfect stocking stuffer! Click any of the images to shop these great stocking stuffers!
---
---
Bath Bombs: These bath bombs
are organic, handmade, and natural. New mamas could always use some relaxation. Bonus points if you also offer to watch the baby so she can actually take a relaxing bath! :] These bath bombs are also "Amazon's Choice!"

Keurig
: I don't know what I did before we had a Keurig! It makes the perfect cup of coffee (or 2) for me every morning! This is not only a great gift for coffee drinkers, but also anyone who likes tea or any other hot beverages. This one has temperature control which is a nice added feature.
---
---
Wallet: New moms have most likely traded their Michael Kors handbag in for the very necessary diaper bag, so why not give her a stylish wallet she can carry in her diaper bag? This phone wristlet
would make any new mom smile! I just love the soft pink color.

Oversized Blanket Scarf
: This one is so cute and affordable! The fact that it's oversized makes it easy to also use as a nursing cover and blanket whenever needed. I love wearing scarves for these reasons (plus they're cute and warm for us)!

That wraps up the gift guide for new moms! Do you have any other fun suggestions?