Letter Sensory Bin
I love looking for quick learning activities with items I already have around the house. This letter sensory bin is fun to set up and easy to clean up! It is perfect for both toddlers and preschoolers, and it's a fun way to help them with letter recognition and letter sounds.
This post contains affiliate links. Adult supervision is required for this activity. Please use your own discretion in whether this is an age-appropriate activity for your child. See full disclosure here.

Materials Needed:
A letter from a puzzle or a letter flash card (our Hape puzzle-a newer version)
Toys or household items that begin with your chosen letter (have fun with the searching and be creative!)
A basket, tray, or storage bin
---
---
This is such a simple but creative activity to put together! I worked on the basket at night so the letter sensory bin would be a surprise first thing in the morning for my 2 year old. I grabbed a basket I had packed away in the linen closet, and I picked a letter from the puzzle we have. We also have a felt set of letters so I added the same letter from that set. Let the searching begin! This part was fun searching for items that begin with the letter (#nightlifeofamom)! Along with the wooden "T" puzzle piece and the felt "T is for Train," I added a large train
, a wooden truck, a felt triangle shape, and a wooden turtle puzzle piece.
---
---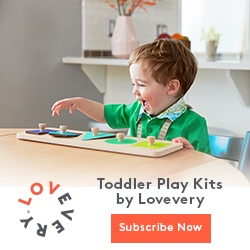 I left the letter sensory bin on the table for him to find in the morning. I let him study the items and then we talked about the letter "T," how each item started with the letter, and the sound the letter makes.  This activity was really easy to put together, and I liked how it was different than the usual sensory bins (don't get me wrong, we love a good sensory bin over here!). Even if you go through every letter of the alphabet, you can start again with different items from your house. The possibilities are endless!
---
---
The letter sensory bin was a hit! I'm excited to bring the basket out and do another letter!

Pin the image below for later!