Although baths are necessary to get clean and to wind down for bedtime, baths can also be peaceful and fun with the right toys. I think we have always had a positive experience with bath time because we have some fun toys that keep our little guy happy and busy. Babies can show interest in bath toys pretty early on, and these toys will help encourage imaginative play and improve coordination.
Here are the best bath toys for babies to help make bath time more fun!
This post contains affiliate links. I also received the Nuby Little Squirts in exchange for an honest review. All opinions are mine and are 100% honest. See full disclosure here.
---
Click on any product image to shop! This post has been updated in 2022. 
---
Nuby Little Squirts Fun Bath Toys
: These 10 cute little animals are the perfect size for tiny hands. E loves these toys because they are fun to squeeze and squirt water in the bath! These floating characters are made from soft rubber, and they are BPA free (so important!). The Little Squirts are recommended for babies 6 months and older, and E is still loving these at 17 months old. Bath toys, such as these squirters, are even fun outside of the bath. Throw a couple of these in the car or diaper bag to keep your baby happy on the go! The animals are bright and cheerful and definitely make baths more fun! You can find the Nuby Little Squirts on Amazon
. They're even listed as "Amazon's Choice!" Here are some photos of the bath squirts during E's bath time!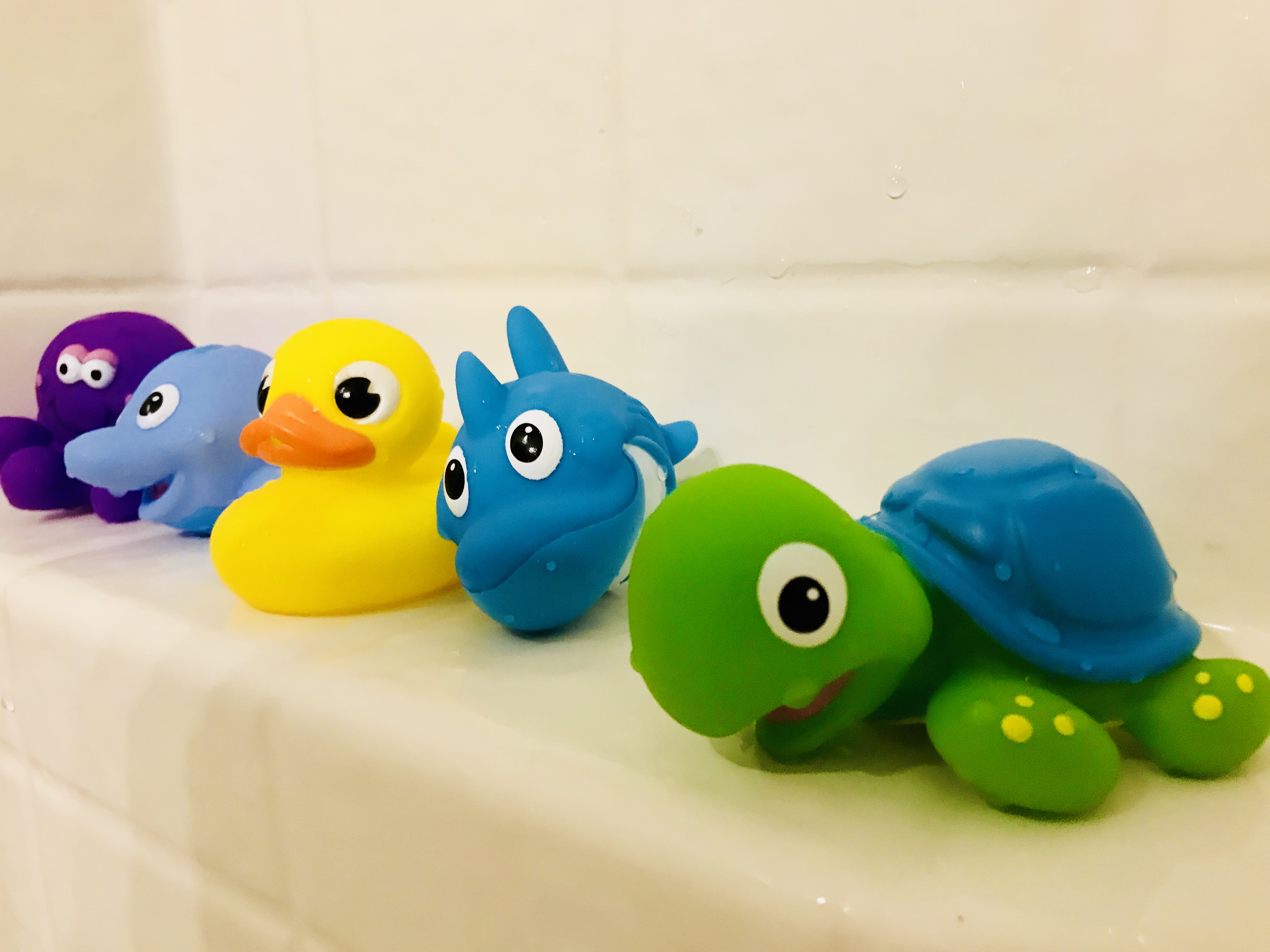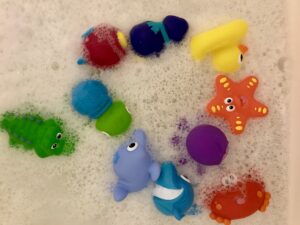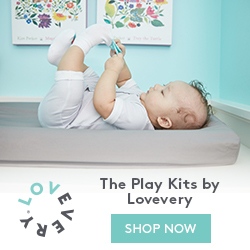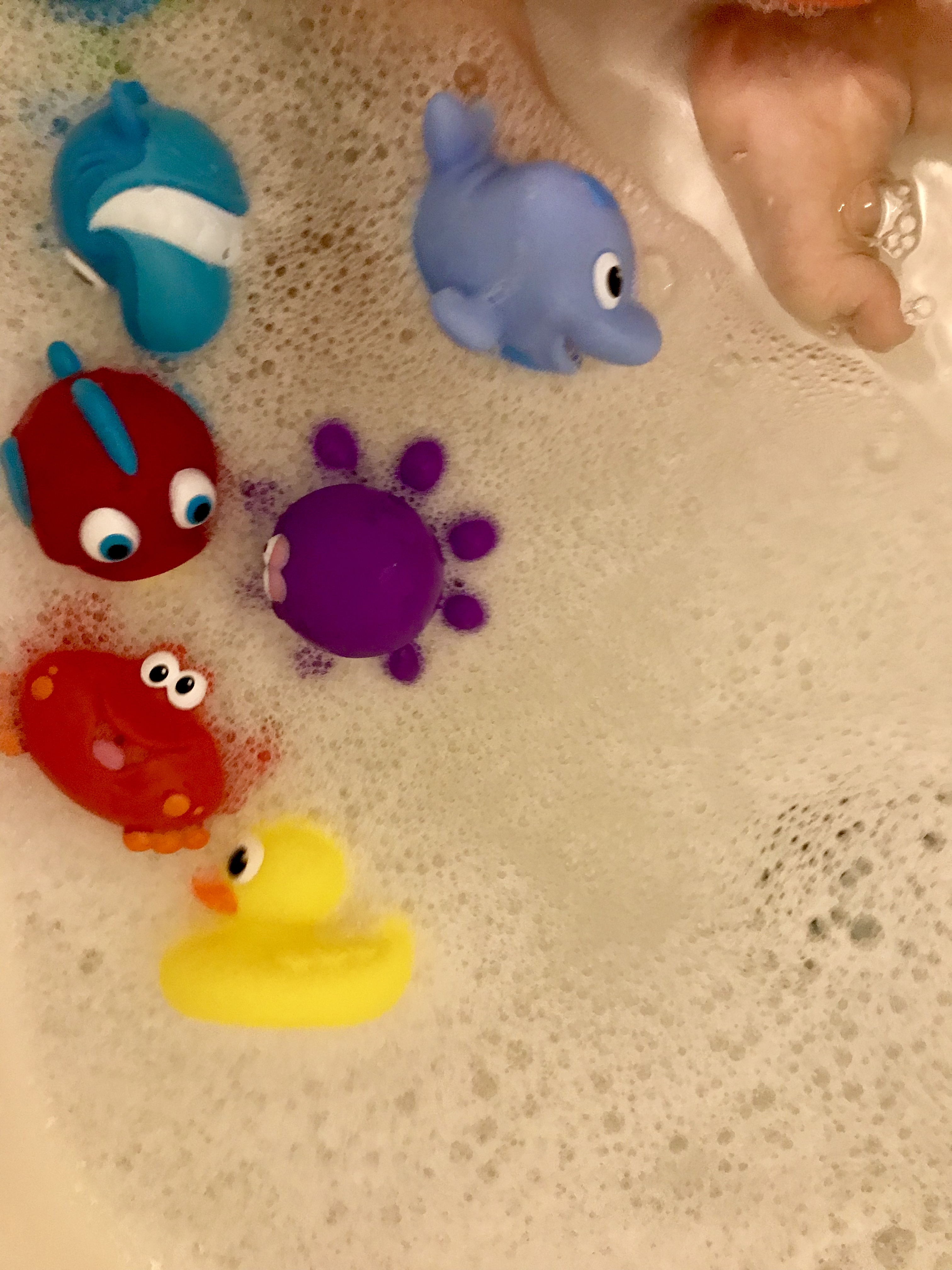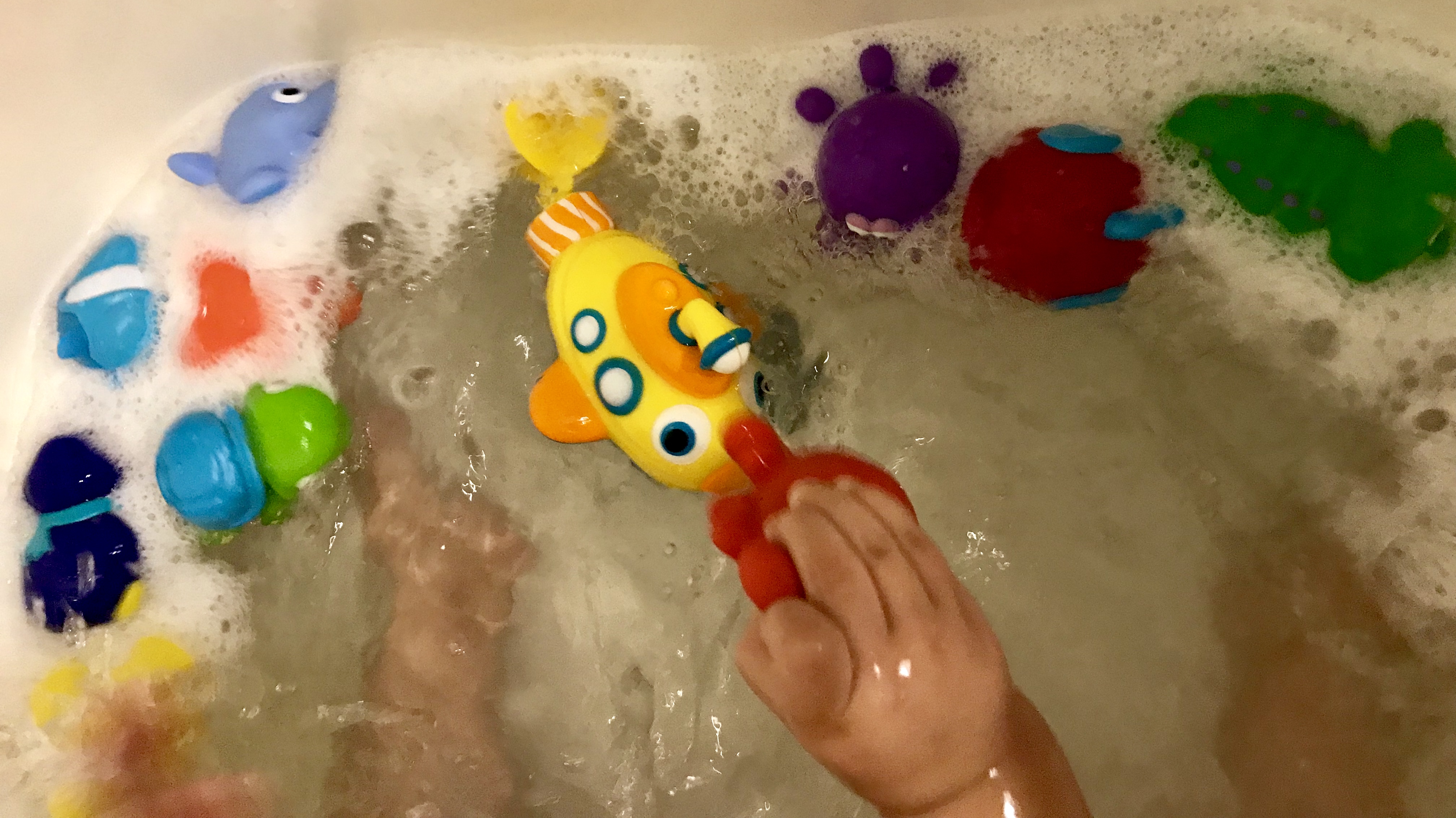 Click the image below to view this toy on Amazon:

Bath Letters and Numbers
: It's never too early to start teaching letters and numbers! I like how you can make bath time a fun learning experience (and the babies think they're just playing with toys in water!). The foam letters and numbers are soft, durable, and most importantly, non-toxic. These stick to the bath tub wall once they're wet. The age on these says 3 plus years, however, we have had these since day 1 of using the "big bathtub." My son never chewed on them, so I'm not worried about these being a choking hazard, but please use your own mama judgment. 🙂

My First Tug Boat
: If you've read my blog before, you know I love this brand! We have several toys by them and I think all of them could be fun in the bathtub! He especially loves this tugboat because of the way it fills up with water and pours out the front. This large tugboat has brought a lot of fun to baths! As a mama, I also love that it's free from BPA, PVC, and phthalate (and it's made from recycled milk jugs!).  After baths, the boat comes apart easily to rinse off. It's also dishwasher safe if you want to give it a deep clean. This boat is for babies 6 months and up.
---
---
Stacking Bath Boats
: You can never have enough boats in the bath. 🙂 The set of 5 stacking bath boats are fun to float in the tub. We like to turn the boats upside down for waterfall fun, put the Nuby Squirts animals (mentioned above!) inside them to go for a boat ride, and stack them together. They're for babies 9 months and up, and they're BPA free! These colorful boats stack up nicely for storage once they're dry.

Barnyard Bath!
: This floating book is the perfect addition to make baths more fun. Maybe you have heard of Barnyard Dance, the famous boardbook. Barnyard Bath is the waterproof and nontoxic bath version! Your baby will have fun "washing" the animals on each page.

Oball Scoop 'N Spill Bath Toy
: The Oball stacking cups are great for bath time fun for babies of any age. E has had these since his first bath! He loves filling them with water and watching the water pour out the holes. The scoops are fun because they stack perfectly together and the holes make them easy for little hands to hold. Oball products are BPA free, and the cups are easy to rinse off after bath time.

I want to also share my favorite bath "accessories" with you! I love using these products for every bath! These items have really made baths safer and easier.
This cute whale faucet cover is so necessary to avoid bumps (especially once your little one starts scooting around the bath). We also love the whale rinser for rinsing the baby's hair and body.

Once my son grew out of his baby bath tub
, we quickly ordered a nonslip bath mat and a huge toy organizer for our regular bath tub. I like how the bath mat has hundreds of suction cups, and it's antibacterial, mildew resistant, BPA free, non-toxic, phthalate free, latex free, AND machine washable (phew, that's a mouthful!).
The bath toy organizer is perfect for all of the toys. We chose the extra large size because you can never have too many pockets! The mesh allows the toys to dry once bath time is done. The suction cups that hold the organizer up have held up very well. This organizer is also machine washable! Update: We have had the bath organizer and whale pour cup for over 4 years and they have lasted!! I highly recommend them! 

There you have it..the best bath toys for babies! I hope this guide makes bath time more fun! Does your little one have a favorite bath toy? Drop a comment below..I'd love to hear from you!

You can find Nuby on social media at Facebook / Twitter / Instagram / Pinterest