I had no idea teething would require so many toys! Baby started drooling and gnawing on everything in sight over two months ago. We slowly started getting teething toys and now we have plenty around the house, in the car, and in the diaper bag. Although he uses all of his nontoxic teething toys and it's so nice to have different kinds, we have discovered he definitely has his favorites. This list of nontoxic teething toys is approved by a teething and drooling five month old!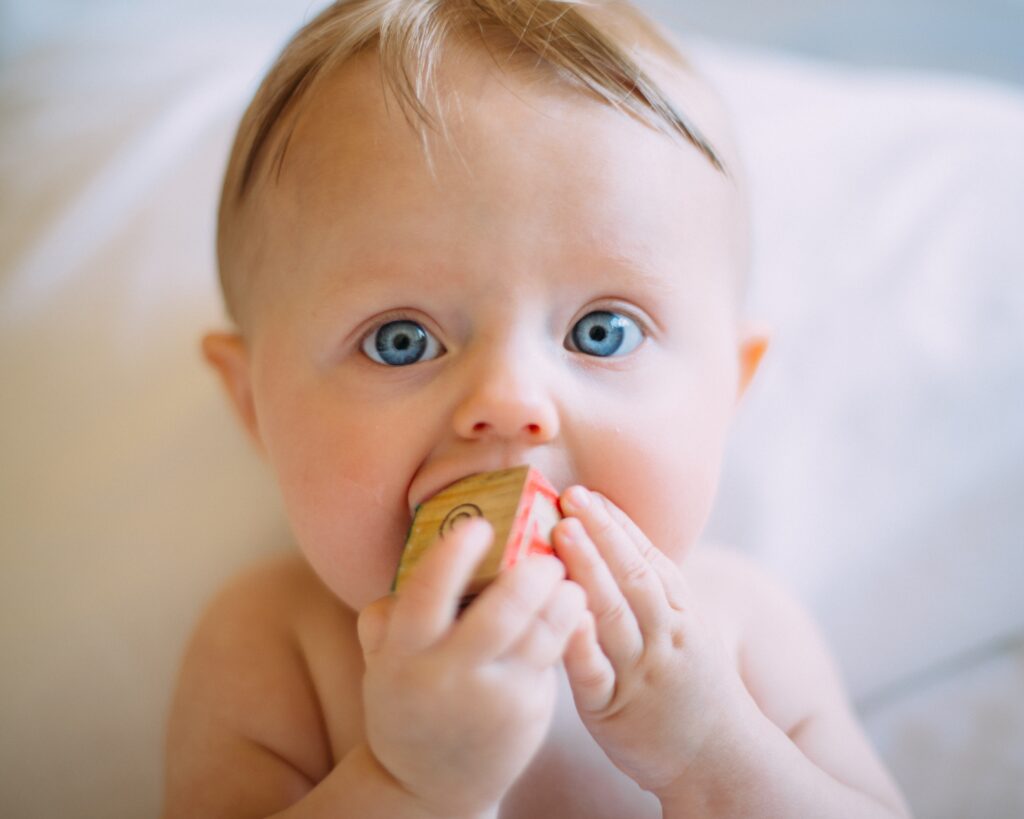 This post contains affiliate links. See full disclosure here.
I want to make a quick side note to all the pregnant mamas out there. You can't miss out on this! Be sure to create your Amazon Baby Registry!
You get a free Welcome Box when you sign up, plus you can add baby items from any site! It's so easy and fun, plus you get up to a 15% completion discount! Click the link above or the photo below to get started. 🙂

Click on any image to shop! This post has been updated in 2022. 
I am picky about the toys we have in our house, especially the toys that end up in my baby's mouth. When it comes to toys that are specifically meant to be chewed on and drooled on, I make sure they don't have BPA or other nasty chemicals. If you have a baby that is teething or is about to start, you have come to the right place! This list of favorites is full of nontoxic teething toys that are safe for your baby.
Teething Mitt
: I try really hard to catch Baby when he starts to suck on his hand. He tries really hard to get his entire fist in his mouth! I would rather him chew on a teether so this mitt is perfect. He has been sucking and chewing on anything he can get his hands on for the past two months, so at first this was a little too advanced for him because he lacked the coordination to use it. Now that he has a little bit more control of his hand, he can easily bring the textured mitt to his mouth and gnaw away. He seems to like the crinkle sound the mitt makes, also. I like how the mitt is made with silicone, and it's BPA and PVC-free.

Nuby Teething Bib – Dribble Catcher with Teething Corner
: Baby E drools so much!! He has been drooling for over two months so we put a bib on him pretty often. I love these absorbent bibs
because they're made from a soft cotton, and they have a teething corner at the end of the bib! It's perfect because Baby E loves to chew on his bibs anyway and this one is actually made for it. The teething corners are textured for babies' gums. The bibs have super cute prints on both sides so they're reversible. I love how these are safe for babies because they are free of BPA, PVC, and phthalate. Lastly, I love how the velcro tab makes these bibs easy to put on and take off. Not to be picky about velcro, but this is not the scratchy kind and I like that!


Try Zen Swaddle with 60-Day Return Option
---
---
Dr. Brown's AquaCool Teether
: This cute teether is freezer safe, so it's nice and cool on Baby E's gums. I like that it doesn't have a liquid filling but it can still be frozen. This refrigerator-safe water teether features solid leaves designed for little hands to comfortably hold even when it's cold.

Nuby Teethe and Play Teething Toy
: I love the teether with the mirror because Baby loves to look at himself so this teether both entertains him and soothes his gums. He can easily hold the toy to chew on the rubbery part. The fabric parts make a fun crinkly noise (babies just love that!). It's free of BPA, PVC, and phthalate, and it comes in fun colors.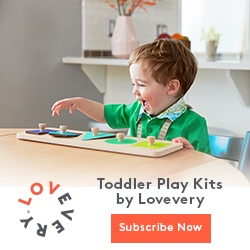 ---
---
Vulli Sophie La Giraffe
: Sophie is one of Baby E's top favorites! I used to always think Sophie was just a popular baby shower gift, but I now know she is popular for a reason! My son loves how it squeaks, and it's easy for him to hold and chew. He loves to chew on her nose, ears, horns, and legs. I love how soft and flexible this teether is for him to chew on! This teether is made from 100% natural rubber and is painted with food grade paint. It is soft on the gums and light for babies to hold. Sophie comes from France, and she is phthalate and BPA free.


Sophie also has teether friends who are made from 100% natural rubber and food-grade paint. How cute are this?!

---
---
Hevea Panda Teether
: This teething bear and Sophie are Baby's teething favorites! I kind of stumbled upon this teether when I wasn't even looking for one, and I'm so glad I bought it for Baby!! It seems so simple but he loves it so much that we now have two of these panda bears! We keep one in the house and one in his perfectly packed diaper bag. It fits perfectly in his little hands, and the texture is made to gently massage sore gums. The panda bear is made from 100% natural rubber and is a hygenic one-piece design. It's also free from phtalates, PVC, and BPA, and it's made in Malaysia. Note: It looks like the Panda is no longer available but this is from the same brand:

If you are gearing up for a teething battle, hopefully this list of our favorite nontoxic teething toys helps you find what your baby needs! Your baby's gums will thank you! 🙂