Is it just me or does pumping feel like such a chore? I know why I pump but sometimes I have to talk myself into it. Probably because I'm trying to entertain Baby, eat breakfast and drink coffee that is quickly getting cold, and pump all at the same time..otherwise I wouldn't have time to pump. I often have to pause the pump, unplug the tubes, and go wipe spit up off of Baby who is in the swing. No wonder pumping isn't fun. Please don't tell me I'm the only one who has this pumping experience! Over time, I found that having these supplies helped make pumping easier and more efficient.
This post contains affiliate links. See full disclosure here.
Click on any product image to shop! This post has been updated in 2023. 
I want to make a quick side note to all the pregnant mamas out there. You don't want to miss out on this! Be sure to create your Amazon Baby Registry!
You get a free Welcome Box when you sign up, plus you can add baby items from any site! It's so easy and fun, plus you get up to a 15% completion discount! Click the link above or the photo below to get started. 🙂

Now back to all things pumping! Even though it's not fun, many of us still choose to pump. If you choose to breastfeed, you will most likely pump at some point. Some mamas pump to have an emergency milk supply stocked up in the freezer. Some mamas pump so they can feed their babies breastmilk but may have a reason they can't breastfeed. Some mamas pump so their baby continues to have breastmilk when they return to work. Some mamas pump so they can have a date night or glass of wine here or there! Those are all valid reasons to pump.



Before my son was born, I knew I wanted to breastfeed. I just didn't know I would be supplementing for a couple of months with formula due to his slower weight gain. I wish I would have had more of an emergency stock of breastmilk but I had to start supplementing so early on in my breastfeeding journey. I didn't have the time to pump what was immediately needed to supplement Baby. You can read more about why I supplemented with formula here. I now pump to have an emergency stock and so my hubby and I can have a date night every once in awhile. I also wish I would have had this amazing resource when I began my breastfeeding journey! Please note: there is nothing wrong if you choose to use formula instead of pumping.
If you decide pumping is for you, here are the items I find really helpful when pumping, and I'll share useful tips and shortcuts I have learned along the way!
If you are a breastfeeding mama who is heading back to work or school, this online course is the perfect resource to get you prepared to pump successfully!
I have the Medela Pump In Style Advanced Breastpump Starter Set
. It came with 24 mm breastshields, connectors, valves, membranes, tubing, and two breast milk collection containers with lids. You can also buy different size breastshields, if needed. The pump can also come with a bag and cooler bag
which makes it perfect for pumping on the go. This cute bag
also works with several pumps! If you won't be pumping on the go, you can get a rolling cart
for your house. Set your pump and all your supplies on the cart for easy access.

It is really a matter of preference whether you like to pump straight into bottles or bags. If you're just starting out, try both to see what you find more convenient.
---
---
Medela Breast Milk Collection and Storage Bottles
and Medela Breastmilk Freezing & Storage Containers
: You can pump right into these and put the lid on them to store.

Medela Pump and Save Breast Milk Bags
: You can pump straight into these bags (the Medela bags come with the adapter needed to do that). I found it easy and relatively mess-free to pump directly into these bags. I have also used the Lansinoh Breastmilk Storage Bags
because I was given a few free samples. I have to say I liked the Lansinoh bags a bit better than the Medela bags for storing the breastmilk. The Lansinoh bags hold one more ounce than the Medela bags, and they aren't as stiff to work with. I have never pumped directly into the Lansinoh bags because an adapter is needed to work with a Medela pump. The adapter can be purchased separately. Because of this, I pumped into a bottle then poured the breastmilk into the Lansinoh bag. Next time I purchase bags, I think I'll go with Lansinoh but it is definitely a matter of preference.

---
---
While we're talking about storage, here are some tips I've learned!
The more you nurse and pump, the more milk your body will produce. Aren't our bodies amazing?! I love how it really is all about supply and demand. In the early stages of pumping, you may not pump enough to fill storage bags or bottles. What you can do is pump into the milk collection bottles, then pour the milk into one bag when you're finished pumping. You can put the bag in the fridge and keep adding milk to it after each pumping session.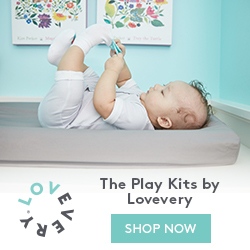 Keep reading below to find out my trick to pumping in the mornings!
If I know I will use the pumped milk within the next 3 days, I will put it in the fridge instead of the freezer. You will find sites that say you can store it in the fridge for 3-5 or 3-8 days, so you can do what makes you feel comfortable.

If you're going to pour milk from a bottle into a storage bag, use the breastshield as a funnel.
You don't want to spill your milk after all that hard work! Trust me, you probably will cry over spilled milk! I like to freeze bags with different amounts so I have different options when it comes to defrosting a bag to use.When it's time to use the frozen milk, place the bag in the fridge overnight or set the bag in a bowl of warm (not hot) water until it is thawed. Use your handy breastshield again as a funnel to pour the milk into your bottle of choice. Swirl the milk (don't shake it) before giving it to your little one.
Finding random bags of frozen breastmilk in the freezer should not happen so get an organizer
! It stores the milk flat and pushes the oldest bag of milk toward the front so it gets used first. Genius!
---
---
Cleaning the Parts: If you pump at work or pump multiple times a day, you can use Medela Quick Clean Wipes
in between pumping sessions and then fully wash the parts at the end of the day at home. You can also put your parts in a plastic bag in the fridge in between sessions and then fully wash them at the end of the day. I have used both methods , and they work well. A friend of mine told me she cuts the wipes in half to get the most out of the pack (just make sure you use sterile scissors).

Pumping Bra
: Hello multitasking! I know they look a little scary but trust me! I didn't have this for the first few times I pumped and let me save you the trouble..order this before you ever start pumping! It's a lifesaver. If you don't have a bra, you will need to hold the breastshields onto your breasts the whole time you're pumping. It makes pumping even more of a chore! Get a pumping bra! The one below is "Amazon's Choice." Tip: It's nice to have two in case one is being washed.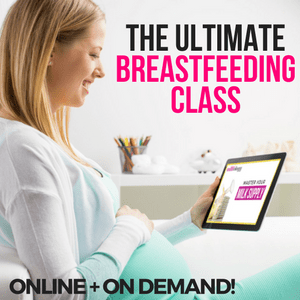 Wearing a pumping bra also allows me to nurse on one side while pumping the other side simultaneously. I like to do this during a morning feeding because the milk output is more in the mornings. It takes some juggling and practice, especially if you have a wiggle worm like Baby E, but I am able to pump quite a bit by doing this trick!
Cooler Bag: If you don't have a fridge to store your milk, you can use a cooler bag
.

Spare Pump Parts:It's nice to have spare parts on hand just in case something wears down or breaks. Over time the tubing and other parts might need replaced. This set
has all the replacement parts you might need.

Nipple Cream/Balm: It helps soothe sore and chapped nipples after pumping. This is my favorite nipple balm
.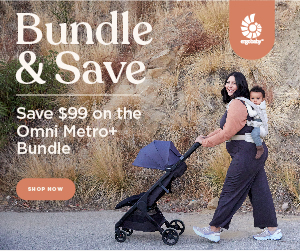 ---
---
Nursing Pads
: You might leak in between breastfeeding/pumping. These are handy because nobody wants wet spots on their clothes.

Burp Cloths: You can never have too many burp cloths! Keep a few handy for any drops you need to clean up. I love these organic ones
and the Koala Baby muslin cloths, but my absolute favorites are these
because they are thick, soft, and a generous size.

---
---
Ice Packs/Heating Pad: These help with pain and engorgement. The heat also helps with faster let-downs during pumping (and breastfeeding). These
are the ones I use!



Nursing Cover: If you plan to pump at work and have to share the lactation room with other mamas, you may feel more comfortable using a nursing cover
.
---
---
Organic Mother's Milk Tea
: I have never been a huge tea drinker (other than iced tea!), so I was a little worried when I read reviews about the taste of this tea. I was willing to give it a try to see if it increased my milk production, though. It seems to help with my production and the taste is honestly not bad at all. I'm so glad I decided to give this tea a try! I now have 3 boxes stocked up so I never run out.

Vitamins: These aren't necessarily used during pumping, but I take these every day to keep Baby E healthy and my milk supply flowing. I take these prenatals
, these DHA vitamins
, and Honest Lactation Plus.



Water Bottle: I get SO thirsty during let-down. Make sure you always have a water bottle handy! You can also use water purifier pitchers to improve the quality and taste of tap water. Water purifier pitchers can be one of the easiest helpers for water intake! As far as cups go, I like to use a cup with a straw
(it's easier for me to take sips) but my Healthy Human Water Bottle
is nice too because of its size and how long it keeps water cold. I also take both with me when I run errands so I always have plenty of water on the go.

---
---
Snacks: You will get hungry more often! I like to snack on Larabars
. They're so tasty and I can feel a little better about myself that I'm eating something healthy. Other snacks ideas are nuts or trailmix.
Entertainment: Well, I'm usually the one doing the entertaining trying to keep Baby E occupied so I can pump. :] I can easily use our Echo
to play music while entertaining Baby E, though! As long as it's in range, you can talk to it to tell it to play your playlist or favorite station.


If you're a reader, you can check out all these books
for your Kindle
. Of course, don't forget to check out my Instagram feed, Facebook, and Pinterest. :]
So there you have it. Hopefully pumping doesn't seem so foreign anymore if you are just starting out. Grab these supplies and you will be all set to start pumping.
Connect with me on my Facebook page and Instagram!